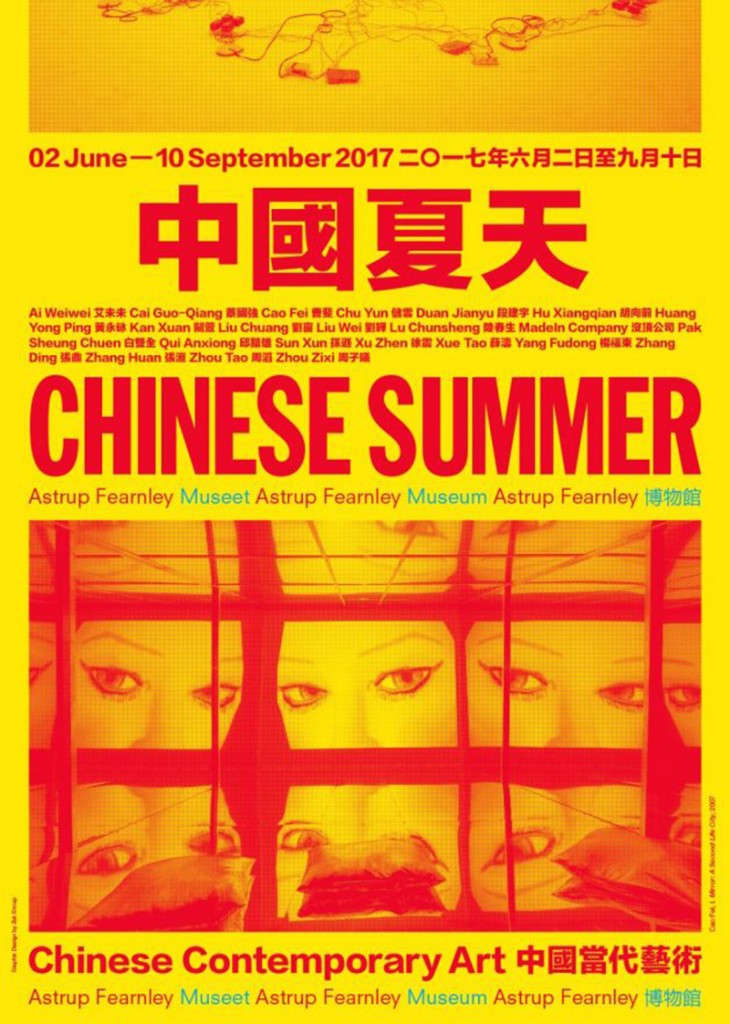 Chinese Summer  02 June 2017 – 10 September 2017 Astrup Fearnley Museet, Oslo, Norway
Liu Chuang is selected to be included in the group exhibition "Chinese Summer" in Astrup Fearnley Museet, curated by Gunnar B. Kvaran and Therese Möllenhoff.  The name Chinese Summeris a metaphor for the nation and art scene that have seen explosive growth over the last two decades.
Acknowledging the importance of cultural and artistic production in China that has taken its position on the global stage, Astrup Fearnley Museet is presenting 2 generations of artists in the large group exhibition of Chinese contemporary art.
The pioneering generation came to public attention during the 1980s, when there was a creative explosion in China. Artists emerged out of an extended period of cultural isolation and a closed regional context characterised by a highly traditional way of conceiving and appreciating art, they abandoned traditional formal approaches and adopted many of the radical aesthetic and conceptual paradigms of the Western avant-garde.
On the other hand, Chinese artists who emerged at the beginning of the new century highlight the tremendous creativity of those who are breaking new territory in international contemporary art. These artists tend to adhere to a tradition of post-conceptual art premised upon ideas and artistic concepts rather than materials or formal techniques. Their works are realised as installations, films, sculptures, photographs, computer graphics and paintings.
Both generations situate their practice in a reaction to the social and spatial infrastructure of their country, at the same time they are influenced by western practices.
Participating artists include: Ai Weiwei, Cai Guo-Qiang, Cao Fei, Chu Yun, Duan Jianyu, Hu Xiangqian, Huang Yong Ping, Kan Xuan, Liu Chuang, Liu Wei, Lu Chunsheng, Madein Company, Pak Sheung Chuen, Qui Anxiong, Sun Xun, Xu Zhen, Xue Tao, Yang Fudong, Zhang Ding, Zhang Huan, Zhou Tao og Zhou Zixi.
For more information, please see: http://afmuseet.no/en/utstillinger/2017/chinese-summer