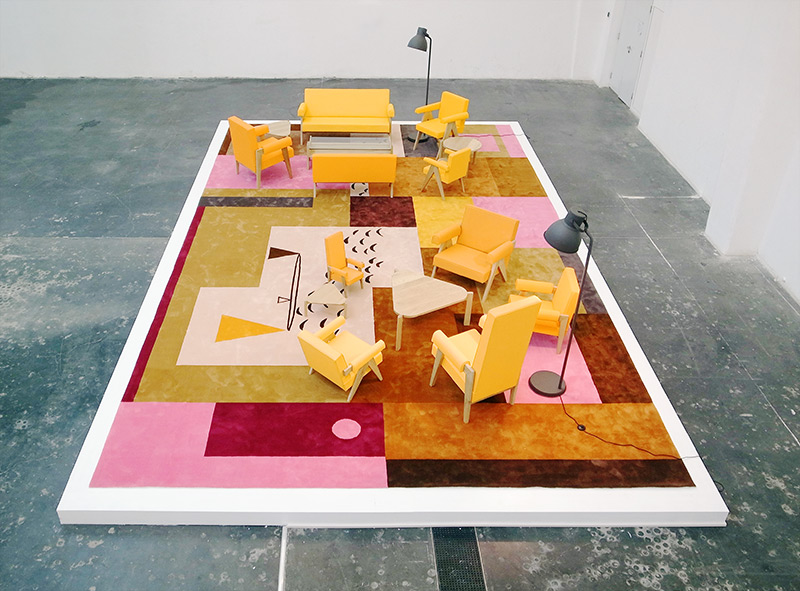 DESIGN SHANGHAI 2015
Shanghai Exhibition Centre
NO 1000, Middle Yan'an Rd
Jing'an, Shanghai
March 27th through 30th, 2015
In the booth of IDEAT magazine (Modern Media Group), Michael Lin will be presenting his installation "After Chandigarh (Architecture or revolution)".
"After Chandigarh (Architecture or revolution)" is a direct reference to a historical period in the modernization of India, which has parallels to what is happening in China today. Modernity, not as a temporal marker but as the grand narrative of art and architecture developed in the west, is an unavoidable construct that must be confronted and questioned in the context of China in order to develop its own modern culture and art. As Amartya Sen, the Indian economist and philosopher, says, "Identity and cultural identity in particular cannot rest exclusively on what is our 'own', but requires an openness to, and mutual enrichment with what is foreign."

The installation as a whole due to the different scales brings about uneven relationships of size, which was of great importance in the original design that was to differentiate between positions of power; a very high back for a judge's chair to demonstrate his importance. One needed to know he was in the presence of a minister by the armrest on his chair or the scale of his desk.
Appropriated from the government buildings of Chandigarh, the chairs, the tables and, the tapestry for the high court, originally designed by Le Corbusier and Pierre Jeanneret, come together to make up a skyline of a metropolis.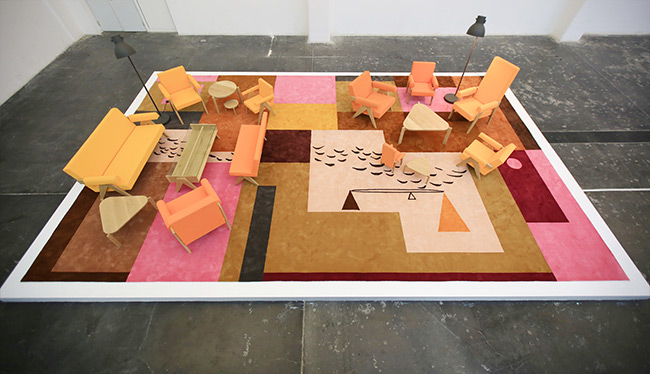 MICHAEL LIN,"After Chandigarh (Architecture or revolution)", installation view at "M Home: Living in Space", Ullens Center for Contemporary Art, Beijing, 2014.