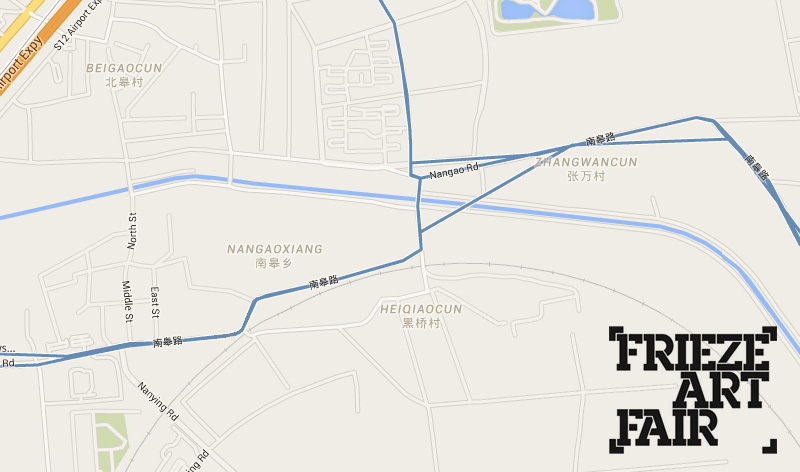 Frieze London 2015
Stand H20
October 14th through 17th, 2015
Preview: Tuesday, October 13th, 2-8:30pm
For our second year participation in Frieze London, the gallery presents a group show entitled "The Rural Poetics", and curated by the Gland, an alternative space founded by Chengdu-born, Beijing-based young artist Guo Hongwei and located in Beijing's far-off infamous Heiqiao Village, also known as Black Bridge Village beyond the city's fifth ring road. The stand will includes new works by Chen Wenbo, Guo Hongwei, Han Wuzhou, Hu Qingtai, Li Binyuan, Li Jinghu, Li Shurui, Wang Guangxu, Yan Bing, Yang Guangnan, Yang Xinguan, etc.


"The Rural Poetics" is a proposition by Guo Hongwei to examine the present model of Beijing's artists villages, which followed the 1990s' substantial cases of East Village and Yuan Ming Yuan Village that produced a generation of Chinese artists known for their radical visual language and provocative practices. The show taps into the concept of artists community—the time-honored tradition and practice of artists setting up their studios and establishments in rural areas—as an effect of contemporary gentrification and as a particular choice and expression, marked by the cult third-century legend of the Seven Sages, a gang of artists, philosophers, and poets who fled life at court in favor of bucolic meditation and heavy drinking.
Charged with nostalgic sentiments and avant-gardist spirits, "The Rural Poetics" looks at the rural areas as home and studio to artists, as immediate inspirations and resources, and as unbounded canvas to illustrate possible mobility and planning in contemporary societies. It underlines and further explores the poetic expressions shared by a group of neighboring young artists from Heiqiao Village, who work in different media, varied methodologies and contradicting ideas, so as to measure the rustic beauty and simplicity inspired by villagers' activities, absurdity of everyday life, artist's social engagement with rural surroundings and communities.