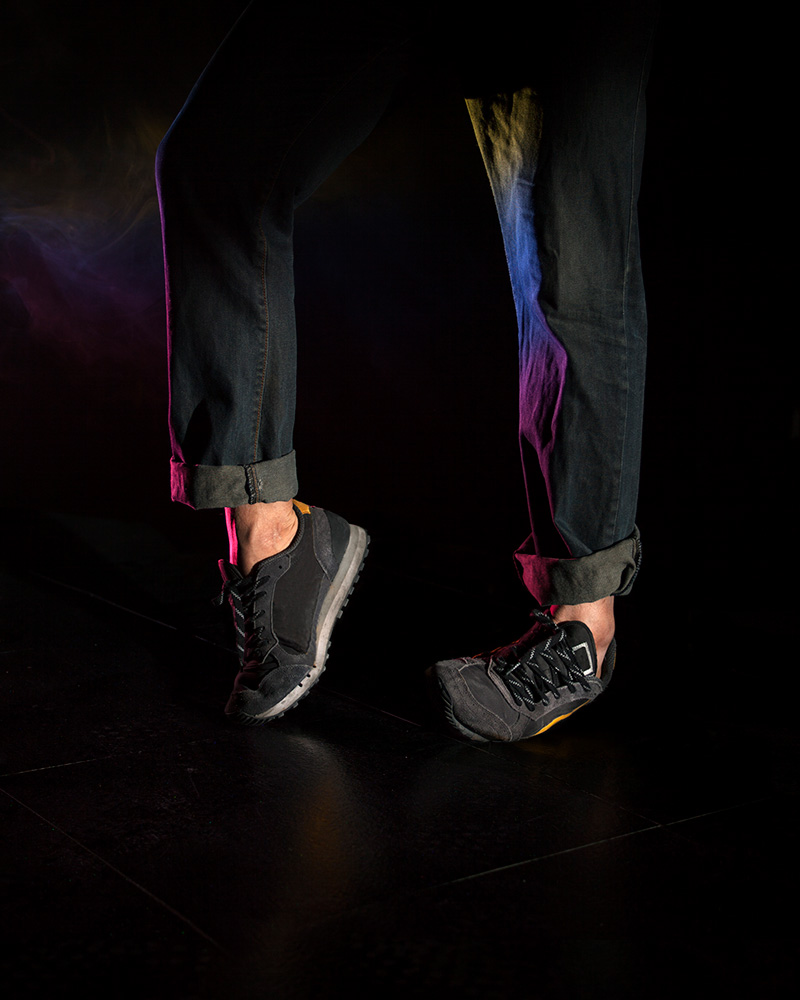 November 14th, 2015 through January 24th, 2016
Opening reception: Saturday, November 14th, 2015, 6-8pm.

"[…] the music and atmosphere carry the dancers as they search for their dream.
But in the end, the club makes everyone the same.
You can't go against the crowd."


——Chen Wei (Guardian, April 30th 2014)



"The Last Man" marks the second solo exhibition of Beijing-based young artist Chen Wei with the gallery, following his critically acclaimed solo show "More" in 2012. The exhibition opens on Saturday, November 14th, 2015, and runs through January 24th, 2016.
Internationally active and representative of his generation, Chen Wei is particularly known for his photographs composed of carefully handcrafted objects and architectures, and meticulously staged mise-en-scène that blur the boundaries between realities and cinema, landscapes and dreamscapes. Informed by the 20th century's cinematically staged photography, Chen has introduced a layer of simplicity of theatric stage design and painterly sensibility to the photographic repertoire.
"The Last Man" marks the last episode of Chen Wei's three-year long project that has explored China's youth cultures evolved around the sphere of dance music and club cultures since the early 1990s onwards. First launched in the gallery's solo presentation of the artist in Art Basel Hong Kong's Discoveries section in 2013, the particular project —that has involved artist's studies of object/product design, choreography, music and print publication, architecture—has grown to various series and forms, and continued to show in many museum, gallery shows and constantly appears on press and publications.
This solo exhibition takes its title from an eponymous deadpan still-life photograph—a sheeny leather jacket hung in the pitch dark—developed from Chen's cloakroom installation from his solo project "In the Wave" at K11 Chi Art Museum (Shanghai, 2015). Marked by a sense of solitude and a state of emotional limbo, the show highlights a new body of photographs featuring club interiors from various walls, floors, to stairs, and deliberate studies on human bodies and bodily expressions in rave dance. These up-close pictures are accompanied by a selection of large-scale photographs that translate the architecture of club into monumental institutions of youth cultures and transport young raver dancers in apocalyptic lights.
On view on the top-floor gallery is an uncanny archive of printed matters: a table display of artist books—fake music magazines, underground fanzines, and rave party journals, using artist's own works and found images as materials—and a set of photo-collages featuring fragments of visual essays developed from Chen's choreographed party scenes and artist-designed stage and fabricated dance floor objects. The archive represents an artist invented and re-imagined history of club and music cultures, and it premieres the artist's latest attempt in making and presentation of photography as a medium.
Also highly note-worthy are site-specific installations, which integrate programed lighting with unlikely juxtaposition of spaces between gallery and club. Both inspired by Arthur Rimbaud's "Le Bateau ivre" ("The Drunken Boat"), Chen's "The Drunken Boat (Shanghai)" introduces a bar lounge to the gallery space with a fenced-off LED wall at distance, showing "The Last Days of Disco" (by Whit Stillman, 1998) and celebrating sentimental memories and youth, and his blinking "History of Enchantment—Untitled Song" delivers a cryptic poem translated through Morse code.
Chen Wei (b. 1980 in Zhejiang, and currently living and working in Beijing) has exhibited extensively and internationally at numerous prestigious institutions and biennales. Recent exhibitions include: "The Work in Progress, Photography from China in 2015", Museum Folkwang, Essen, 2015; "Performance and Imagination: Chinese Photography 1911–2014", Stavanger Art Museum, Stavanger, 2014; "My Generation: Young Chinese Artists", Orange County Museum of Art, CA, in2015, and Tampa Museum of Art, FL and Oklahoma City Museum of Art, OK, both in 2014; "ON | OFF: China's Young Artists in Concept and Practice", Ullens Center for Contemporary Art, Beijing, 2012; "28 Chinese", San Antonio Museum of Art, San Antonio and Asian Art Museum, San Francisco in 2015, Rubell Family Collection/Contemporary Arts Foundation, Miami, FL, in 2013, among many others. In 2011, Chen Wei was awarded the 1st Asia Pacific Photography Prize. And he is shortlisted for the Prudential Eye Awards 2015.