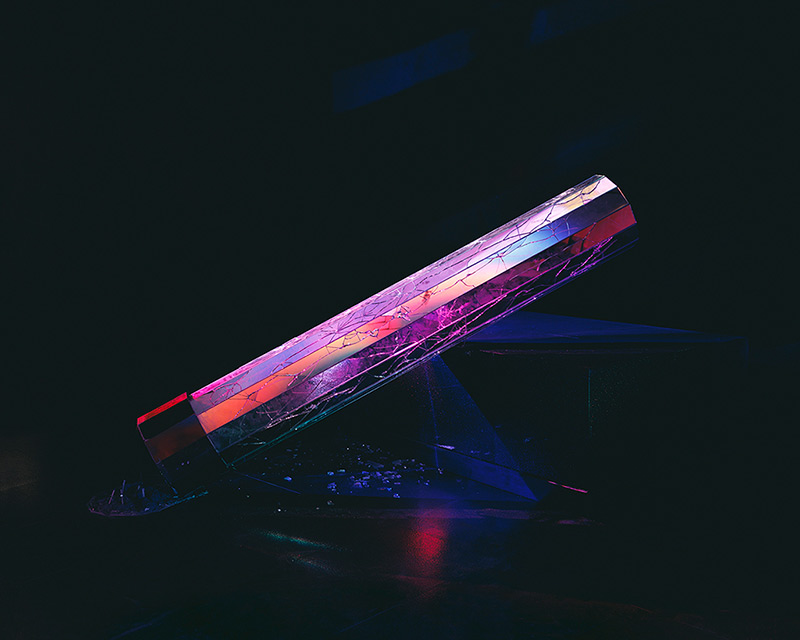 JNBY Festival n.1
CHEN WEI: NOON CLUB
March 27th through May 14th, 2016
Opening: Sunday, March 27th, 12:00-18:00
Venue: 243 Wenyi Road, Xihu Dsitrict, Hangzhou, China
Curated by Francesco Bonami
Organized by JNBY Foundation
"Noon Club", is a proposal by Chen Wei to represents an coming-of-age soul-searching experience. A fictitious club, the project occupies a vacated two-storey space, formerly a JBNY store, and projects dance floor deja vu into an unlikely space where a few original architectural features of the store remains in a conversation with fabrics and layers of dance club created by Chen Wei. The installation provides a intimate, sensual and yet sentimental occasion to experience both the day and night in the everyday living of a young generation, through artist's highlighting of absence of human activities within this architectural juxtaposition of both club and store spaces.

The artist's inventions and installations include: A LED wall on the store facade displaying texts of slogans and ad campaigns from youth cultures and products; a cloakroom at the entrance with cloths and objects left behind; an illuminated empty stage; a pole standing by stairs; a dance floor fenced off by LED walls and out of reach; a small fluorescent tube narrating poems…
Highly inspired by Arthur Rimbaud's poem "Le Bateau ivre" ("The Drunken Boat"), the project attempts to look the dance club beyond alcohol and body movement, and to capture the state of mind of its constant young customers—the emotional limbo, the unspeakable frustration and ecstasy…
Dance club is an institution of youth cultures—in a country where a gathering of 500 plus person will be problematic without a permission—throughout the silent and repressive 1990s till present. Club showcases the physicality and beauty of youth, and conversations in all sort of forms between young minds.
Hangzhou, a neighboring city of Shanghai, has witnessed the emergence and transformation of art and music scenes across both cities and spanning more than two decades. Formerly a pioneering experimental musician and recently an internationally active figure of contemporary photography, Chen Wei spent ten years or so living and working in Hangzhou, and had organized and produced works and events in music and visual art that stimulated and inspired his peers.