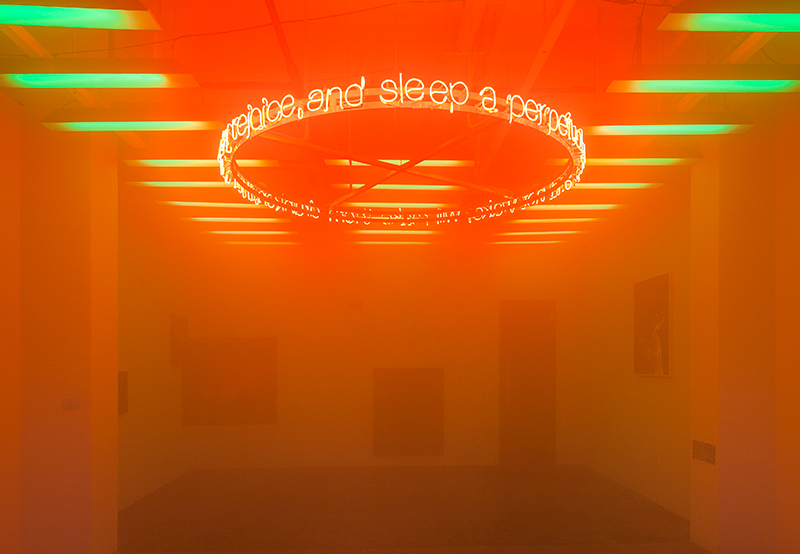 Frieze London
Stand H20
Regent's Park, London
October 6th through 9th, 2016
Preview Wednesday, October 6th
Titled after Arthur Rimbaud's eponymous poem, "Le Bateau Ivre (Drunken Boat)" is young Chinese artist Chen Wei's solo project that features his photographs of various formats and installations across multiple media. A time capsule on China's disco and relevant youth cultures since the early 1990s onwards, the project outlines the growth of Chen's generation through artist's fabricated visual and literal materials which are informed by then British publications like i-D and the Face (once circulated underground in Beijing and Shanghai). Chen explores the mystery of Chinese disco, an apparition in most celebrated films by Jia Zhangke and Lou Ye, but barely made to the discourse of Chinese visual art. An unlicensed institution of Chinese youth cultures and generational concerns, Chen commented.

Chen is known for color photographs composed of carefully handcrafted objects and architectures, and meticulously staged mise-en-scène that blurs the boundaries between realities and cinema, landscapes and dreamscapes. Some works from this series portray young Chinese in a staged club setting, referencing gatherings from Renaissance paintings; others measure club's architectural fabrics. One exceptional light installation of many LED screens celebrates Rimbaud's poetic imagery and present a textual collages of marketing and campaign lines of youth products.