January 15th through 17th, 2016
Broadway Cinematheque
Yau Ma Tei, Hong Kong

M+ Screenings: Visible Places is the first programme of a new ongoing series that showcases a diverse range of moving image works. Using Italo Calvino's Invisible Cities as a point of departure, M+ Screenings: Visible Places presents works by thirteen Hong Kong and international artists and filmmakers. These animations, artist moving image, documentary and feature films examine how experiences, memories, and desires of our lived environments are (re)invented and (re)imagined on-screen.

This programme is curated by Yung Ma, Associate Curator, Moving Image, M+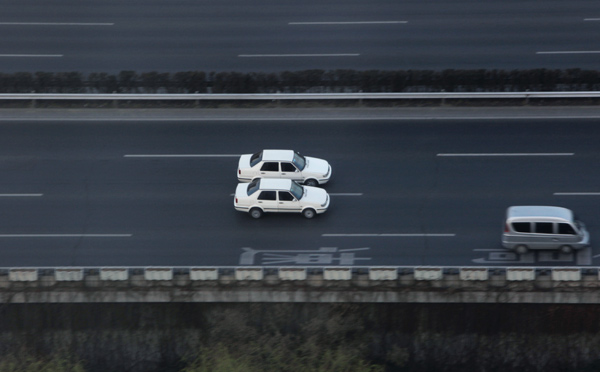 Untitled (Dancing Partner) (2010)
Liu Chuang, 5 min., digital, China
Deep in the night, two cars of the same model keep pace on a Beijing motorway at the minimum speed of 60 kilometres per hour. Their eerie presence in the empty city calls into question our perceptions of abnormality and irrationality in the everyday.
Liu Chuang (Chinese, born 1978) lives and works in Beijing. His works explore, challenge, and interact with social norms as well as with everyday routines in Chinese society, which is underpinned by the country's rapid industrialisation and urbanisation.