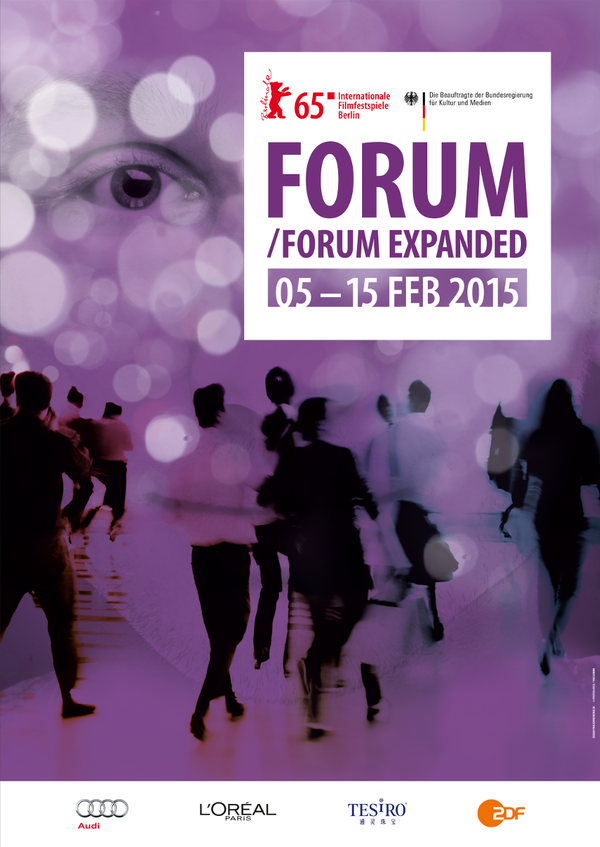 Liu Chuang in Berlinale
The Berlin International Film Festival 2016
Liu Chuang is included in The Berlin International Film Festival, also known as Berlinale. Exhibited in the Forum Expanded section, Liu Chuang presents his latest short film "BBR 1 – NO. 1 OF BLOSSOM BUD RESTRAINER" in "Traversing the Phantasm" at Akademie der Künste Halle 1-3.

"BBR 1 – NO. 1 OF BLOSSOM BUD RESTRAINER" is a fictional promo-video for a plant hormone developed by scientists at the Beijing Institute of Landscape Architecture in 2014. Its major effect is to restrain the growth of blossom buds of poplar trees so that poplar catkins can be controlled.
Poplar trees are a plant species widely cultivated in Europe, Asia, and North America. In Beijing alone they number about 5 million in total, half of which are female. In spring the female trees blossom and set free poplar seeds, or poplar catkins, which drift with the wind, resembling a massive snowstorm due to their astronomical amount. This brings a considerable environmental hazard, causing respiratory diseases, but also the risk of fire, as poplar catkins are highly flammable.
During the flowering season BBR 1 is injected to reduce the amount of catkins in the coming year. But it can only inhibit the buds and needs to be injected every year. However, after the injection, poplar trees will invest all of the energy usually used for budding and flowering in growing trunks and leaves. Trees will grow faster and bigger than before, thereby again raising the overall amount of catkins as a result.
ABOUT THE ARTIST
Liu Chuang, born in 1978 in Hubei, China, is an art interventionist acting in the public space. In his performances and installations he challenges our perception of the details and patterns of everyday life. Chuang developed his artistic practice during his time in the boomtown of Shenzhen, and moved afterwards to Beijing where he currently lives and works.
Recent exhibitions include: "Bentu: Chinese artists at a time of turbulence and transformation", Fondation Louis Vuitton, Paris, 2016; solo exhibition "Segmented Landscape", K11 art village, Wuhan, 2015-2016; "We Chat: A Dialogue in Contemporary Chinese Art", toured from Wesleyan University in Connecticut, to Asia Society in Texas, 2016; "WE", chi K11 art museum, Shanghai, 2016; "Digging a Hole in China" at OCAT, Shenzhen, among many others.