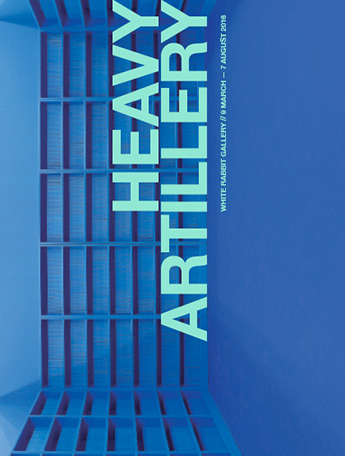 Heavy Artillery
March 9th through August 7th, 2018
White Rabbit Gallery
30 Balfour Street, Chippendale NSW 2008, Australia
Curated by David Williams, Heavy Artillery examines mass and scale in contemporary Chinese art.
Participating artists include Xu Zhen, Jiang Zhi, Liu Chengrui, Hsu Yung-Hsu, Shinji Ohmaki, Song Hongquan, Ah Leon , Aaajiao (Xu Wenkai), Wang Lei, Chou Chu-Wang, Polit-Sheer-Form-Office, Lin Yen-Wei, Geng Xue, Liu Wei, Yang Liming, Guo Jian, Liu Jianhua, Liu Chuang, and He Xiangyu.
The White Rabbit Collection is one of the world's largest and most significant collections of contemporary Chinese art. Founded by Kerr and Judith Neilson, it focuses on works produced after 2000.