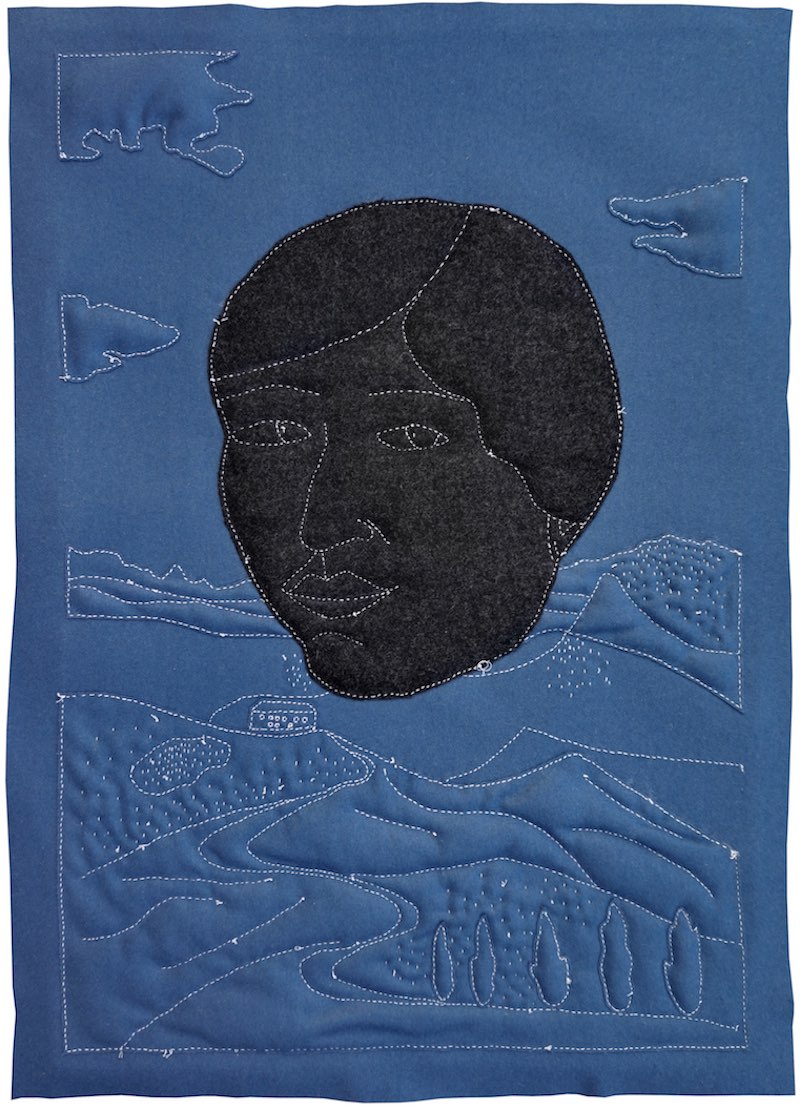 Art Basel Miami Beach
Stand N13
Miami Beach Convention Center
December 1st through 4th, 2016
Preview Wednesday, November 30th
LEO XU PROJECTS is pleased to announce its participation for the first time at Art Basel | Miami Beach. Located at stand N13, the gallery brings a group presentation of three artists; aaajiao, Cui Jie and Liu Shiyuan, each articulating a different vision of their experiences living, working and exhibiting in the city of Shanghai.

While each of the artist's work draws initial inspiration from the past and present of China's key financial and cultural metropolis, Shanghai, they expand this insight into urban existence by exploring the wider realities of life as young Chinese artists, negotiating international travel, the cyber sphere and new urban models in a rapidly changing world.
Inspired by the apocalyptic and futuristic backdrop of J G Ballard's novels, Ballard himself a Shanghai resident for much of his youth, this group exhibition considers the context of city living through historical and contemporary narratives. Ballard's experiences were undoubtedly formative for his writing, growing up in and out of international settlements in Shanghai, between Western and Chinese cultures, while witnessing the atrocities of the Second Sino-Japanese War. So, too, is this flux and exchange of cultures, technologies and models for urban life a central theme of this selection of works for LEO XU PROJECTS Miami Beach stand.
Cui Jie, for instance, in two new 2016 works, Shanghai Education TV Station and S House #5 delivers an image of composite cityscapes, probing China's shifting urban topologies in precise architectural detail, registered here in her large scale oil paintings. Residential or official buildings occupy the foreground, while details of life of the city at large are hinted at only through structural motifs. Human existence is obscured as the power of the city dominates the imagery, presenting a somewhat dystopian view of these architectural monuments, where the continuity of mechanical progress is placed above the needs of the city's inhabitants.
Taking a different perspective, aaajiao explores a vision of the recent past and present through his sculptural installations that instead focus on the Internet and new media technologies. With the advent of a wealth of communications technologies in the past few decades, one's life experiences are constantly informed and interrupted by new methods of conversation, new social relations and new platforms for pursuing knowledge. In his works Email Trek (2016) and Gfwlist (2010-2013), aaajiao looks at obsolete technologies and the constant renewal of email formats and website design. Gfwlist also examines the way the state exercises control over the net in China, and how citizens or 'netizens' experiences of the World Wide Web are limited by China's 'Great Firewall.' In this piece, a list of the websites blocked by the government is printed out one by one, forming an abstract mass of data in the forms of URL's spewed out like a never-ending receipt, showing the scale of intervention into the online lives of Chinese people.
Finally Liu Shiyuan relays her experiences of urban living based upon her time spent in China, the US and Denmark. In her series Untitled (2014), a fictional diary written from various European and Chinese cities is interspersed with images of digitally manipulated floral patterns. Musing on beauty, creativity and travel across cities throughout various points of the twentieth century, the piece brings together the sentiments of the artist and her nomadic experiences. This is continued in her video installation Love Poem, which continues to look into language barriers, translation and unfamiliar linguistic structures in combination with vibrant patterned color combinations a means of explaining her life moving between countries and cultures. Similarly in a brand new suite of works titled The Smallest Lobster (2016), Liu Shiyuan explores a new medium, using wool, paper and thread, to stitch together the unusual icons of life on the move. A croissant hovers above a beach scene, a loaf of bread is superimposed above a church, while new faces and sculptural bodies become exemplary of the strange assortment of sights and memories one experiences and consumes through travel, once removed from the stability of a single city.
ABOUT THE ARTISTS
aaajiao
Active online as a media artist, blogger, activist and programmer, aaajiao is the virtual persona of Shanghai-based artist Xu Wenkai. Born in 1984 in one of China's oldest cities, Xi'an, aaajiao's art and works are marked by a strong dystopian awareness. Many of aaajiao's works speak to new thinkings, controversies and phenomenon around the Internet, with specific projects focusing on the processing of data, the blogosphere and China's Great Fire Wall.
aaajiao's work has featured in numerous international exhibitions, recently including:
Temporal Turn: Art and Speculation in Contemporary Asia, Spencer Museum of Art, Kansas (2016);
Take Me (I'm Yours) (curated by Hans Ulrich Obrist, Jens Ho mann and Kelly Taxter), Jewish Museum, New York (2016); Overpop, Yuz Museum, Shanghai (2016);
Hack Space (curated by Hans Ulrich Obrist and Amira Gad), K11 Art Foundation Pop-up Space, Hong Kong (2016)
Solo exhibitions include Remnants of an Electronic Past at Centre for Chinese Contemporary Art, Manchester (2016) and OCAT Contemporary Art Terminal Xi'an, Xi'an (2016), amongst others.
Cui Jie
Born in 1984 in Shanghai, Cui Jie's landscapes and interiors make comparative studies of cities as distinctive models or laboratories of China's open-and-reform policies. This is depicted as a personal history informed by the aesthetic madness in one time and place, ranging from the architectural confusion of Bauhaus, to Chinese propaganda, and to Soviet communist aesthetics. In essence, Cui Jie's painting is a time capsule that re-imagines the past and the present.
Cui's works have been included in many exhibitions, such as:
Hack Space (curated by Hans Ulrich Obrist and Amira Gad) K11 Art Foundation, Hong Kong, 2016;
A Beautiful Disorder, CASS Sculpture Foundation, Chichester, UK, 2016
The World in 2015, Ullens Center for Contemporary Art, Beijing, China, 2015;
My Generation: Young Chinese Artist, Tampa Museum of Art, Museum of Fine Arts, Oklahoma City Museum of Art, USA, 2014
Cui Jie was recently included in Phaidon's comprehensive anthology of contemporary painters, Vitamin P3: New Perspectives in Painting, published in 2016.
Liu Shiyuan
Born in 1985 in Beijing, Liu Shiyuan lives and works in Copenhagen, Denmark after having studied in New York and Beijing. Travelling and living between cities and across multiple cultures, Liu has developed an artistic sensibility in response to the contemporary Chinese diaspora, and its ensuing pattern of cultural shock. Manipulating everyday objects, stock images, and theatrical gestures, her practice navigates the subtle borderline between rationality and mystery, reality and fiction.
Liu's work has featured in many exhibitions; recent group shows include:
The King and the Mockingbird, Vermillion Sands, Copenhagen, Denmark, 2016;
For an Image, Faster Than Light: Yinchuan Biennale 2016, Museum of Contemporary Art Yinchuan, Ningxia, China, 2016;
SHE — International Women Artists Exhibition, Long Museum, Shanghai, China, 2016;
Tutorials, Pino Pascali Foundation Museum, Polignano, 2016;
Bentu, Chinese Artists In A Time Of Turbulence And Transformation, Fondation Louis Vuitton, Paris, 2016;
As Simple As Clay (solo), Yuz Museum, Shanghai, China, 2015;
Unordinary Space, Aurora Museum, Shanghai, 2015