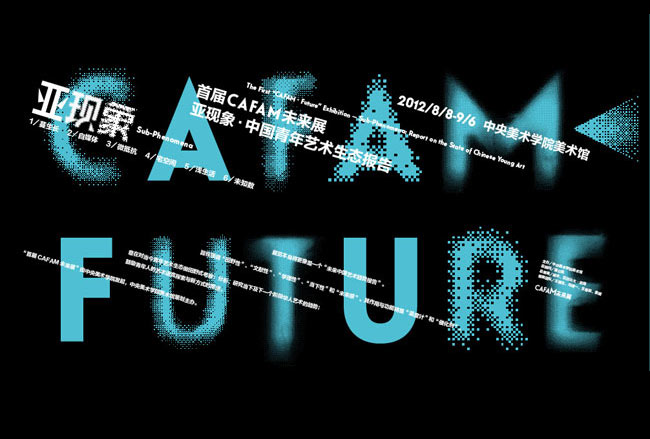 August 8th through September 6th, 2012
CAFA Art Museum, Central Academy of Fine Arts, Beijing
Gallery artists Chen Wei, Cheng Ran, Cui Jie, Li Qing and Liu Chuang participate in the first "CAFA·Future" exhibition titled "Sub-phenomena".
Curated by Xu Bing and Alexandra Munroe, the show survey the art expressions of a younger generation in China who work in a fast transforming social context and are inspired by new media and unprecedented lifestyle. More information on this exhibition, please visit CAFA Art Museum's website.