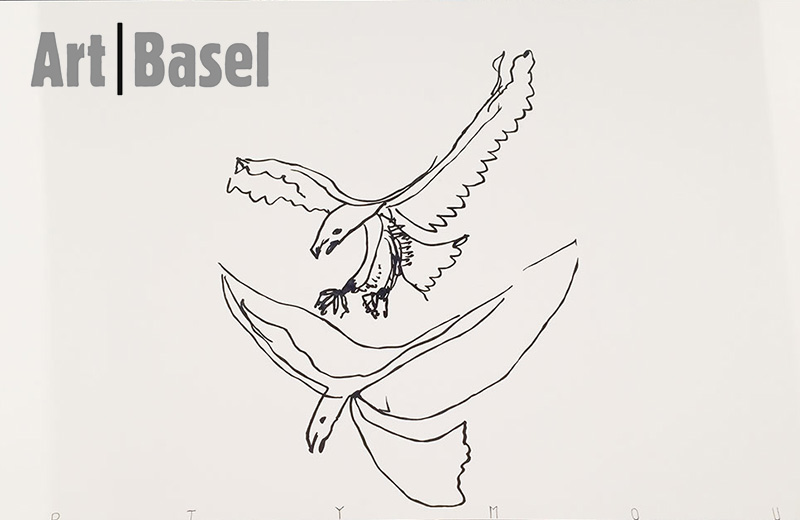 Art Basel 2015
Unlimited, Stand U19
June 18th through June 21st, 2015
Presented by Salon 94 in collaboration with Leo Xu Projects, the solo project "Love Story" by Beijing-based Liu Chuang will showcase this critically acclaimed installation in full swing.
"Love Story" is composed of thousands of used pulp fiction novels rented or borrowed by young migrant workers in China's boomtown Dongguan, where varieties of made-in-China commodities and knock-offs are manufactured. "The sappy cover illustrations, together with the printed and handwritten Chinese characters, telegraph a poignant sense of isolation and longing." Roberta Smith once commented (New York Times, May 10th, 2013) on the occasion of "Love Story" New York debut in Frieze New York, 2013. Those anonymously scribbled notes fall into categories as such: confessional and family letters, personal diaries, poems, personal contacts and biographical info, daily memo, and doodles. They will be translated and hand-painted in form of enormous wall drawing as visual components of the site-specific installation. A mobile library of this specific literature and an offline facebook in the most classic and analog form, "Love Story" delivers a precise yet multifaceted portraiture of a young generation of Chinese.




Born in 1978 in Hubei, China, Liu Chuang has exhibited extensively and internationally. Recent exhibitions include Gwangju Biennale, 2014; Shanghai Biennale , 2014; "Untitled (Dancing Partner)" (solo), Kunsthall Stavanger, 2014; "28 Chinese" at The Rubell Family Collection, Contemporary Arts Foundation, Miami (2013); "My Generation: Young Chinese Artists", Orange County Museum of Art, and Tampa Museum of Art, 2013-2014; "ON | OFF: China's Young Artists in Concept and Practice", Ullens Center for Contemporary Art, Beijing, 2013; "Artists' Film International: Summer 2012", Whitechapel Gallery, London, 2012; "The Generational: Younger Than Jesus" at New Museum in New York (2009); "China Power Station", Battersea Power Station, London (2006), and Astrup Fearnley Museum of Modern Art, Oslo (2007).
His works are currently on view "28 Chinese", Asia Art Museum, San Francisco, and "The System of Objects", Minsheng Art Museum, Shanghai.
Liu Chuang lives and works in Beijing.



FURTHER READING ABOUT LIU CHUANG
FRIEZE, March 2015
"Liu Chuang: Cold portraits and warm-hearted annotations" by Paul Teasdale
KALEIDOSCOPE Asia, Launch issue, 2015
"Liu Chuang: Love Story" with afterword by Venus Lau
KALEIDOSCOPE, Issue 22, Fall 2014
"Highlights: Liu Chuang" by Venus Lau
ARTFORUM.COM, picks, May 2014
"Liu Chuang: Love Story" by Zhang Hanlu